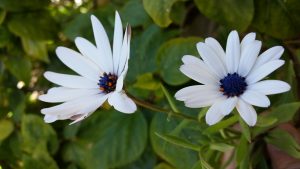 THANKS
First of all i would like to express my gratitude and thanks to my dear Mother And to my deceased Father's spirit. May he rests in Peace
In addition I would like to thank my teachers, coaches and masters like Mr Abdel Majid Snoussi and Mr Amor Karkar, and specially Mr Abdel Aziz Bannour for his attention and care. And I noticed during my learning in that period (1980 – 1986) that he used traditional method of training which includes giving all the informations to the disciple without research or proposals. Mr Bannour was so serious and disciplined on his training.
However I found a deep contradiction which is a positive one, in fact during the official confrontations he never command one of his disciples or gives any order to anyone of them  when he was on the Tatami, and at the same time, the other coach still screaming and commanding his disciple all the time.
And this kind of attitude pushes the disciple to think about this and find solutions to win in the competition and also at the end of it.
This wise attitude  give the Judoka the opportunity to think and create I the most difficult moments of the competition.
In addition to that, I want to thank all my colleagues and friends for their help and advices during my sportive career.
Finally I thank all my grateful students for giving me so much love. As I teach them, they taught me many things. And I wish full of success to all of them.
I would also like to express my gratitude to my dear mother , may God protect her , and to the soul of my late father , may he rest in peace , as well as my esteem for all the members of my family .
                                                                                                                                                                                                                                  Chebil   Ramzi
© 2016 monotheisme. All Rights Reserved.